As low as £150 per person (group bookings)
New for 2024, the real adventure of sea kayaking!
These are two day guided paddles on the Moray Coast or West of Scotland (or further afield), focussing on developing skills for true independence on the sea. Paddlers on these courses will be working towards the Sea Kayak or Coastal Sea Kayak Award and will be encouraged to become involved in planning as well as enjoying the wonderful journeys by sea around Scotland's amazing coast.
Group booking options are also available where, if you are prepared and equipped to camp, you can turn the adventure into an expedition.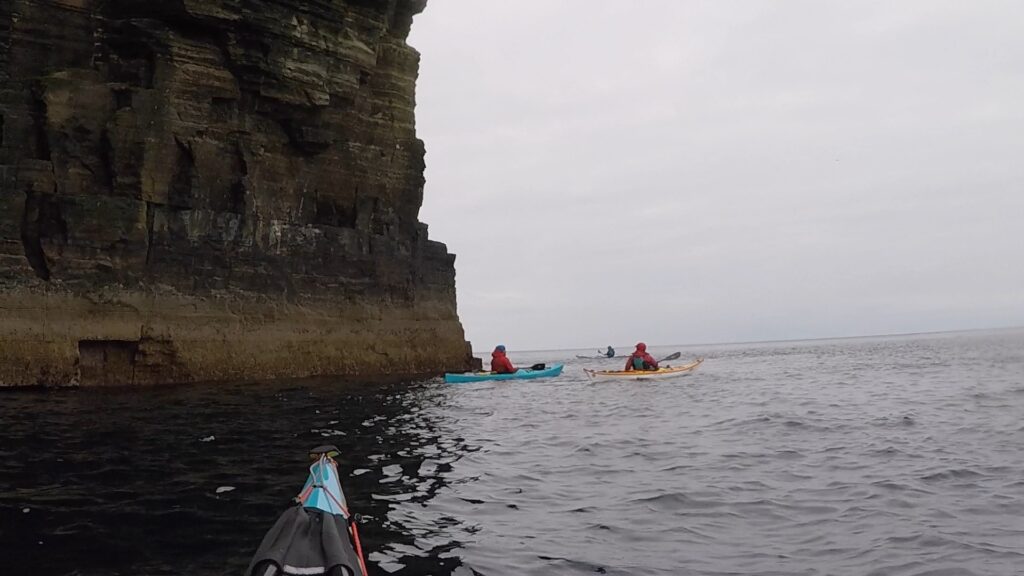 What you need to take
You should take your own personal kayaking equipment but a kayak, paddle, buoyancy aid and spraydeck can be provided at an additional cost of £80 per person for the duration of the course. Consider this kit list before deciding what to bring.
This is for beginning paddlers or those who have paddled a few times but have had no formal coaching. Requires a minimum of two booked to run the course.
Camping
For those looking to camp you should have the following as well as the items above:
Tent
Inflatable sleeping mat/pillow
Cutlery, mug, bowl, plate
Sleeping bag
Charger packs for phone etc.
Food and drinks
Location
Locations will depend on the group, the weather and what the paddlers are hoping to see.
British Canoeing Sea Kayak Award
Experienced paddlers can elect to be assessed for the Sea Kayak Award during this course. Details of the award are here
Searching Availability...